UFC Champion Jon Jones Arrested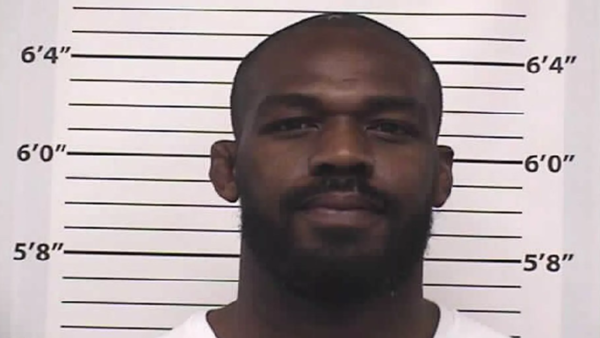 UFC Light Heavyweight Champion Jon Jones was arrested by Albuquerque Police this morning for aggravated driving while intoxicated and negligent use of a firearm according to a report by KOAT in Albuquerque.
In addition to this, Jones was also charged for possession of an open container, and driving with no proof of insurance.
According to the criminal complaint, officers were called to the scene after hearing gunshots and finding Jones in a seemingly intoxicated state in the driver's seat of his vehicle. He has since claimed that he didn't know anything about the shots fired.
After failing roadside sobriety tests, Jones was later breathalysed which revealed him to be at a level over twice the legal limit.
A search of the UFC legend's car later revealed a handgun under the seat on the driver's side and a bottle of Recuerdo 750ml behind the passenger seat.
This is just another incident in a long list of Jones' run-ins with law enforcement.
Most famously, Jones was stripped of the UFC Light Heavyweight Championship back in 2015 after a hit-and-run incident saw him narrowly avoid jail time, with the fighter instead being sentenced to 18 months probation.