Featured Video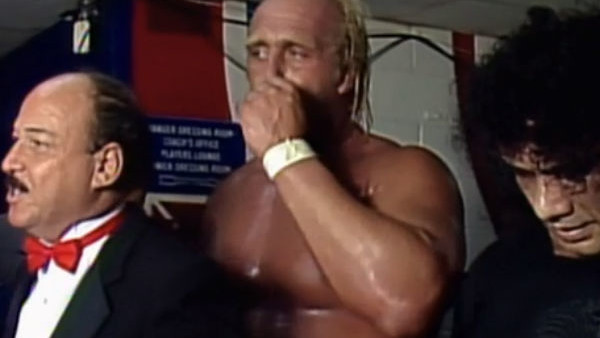 31 March 1985 will always be significant in the wrestling business for the birth of Vince McMahon's attention-grabbing mega-event, WrestleMania. While not the first wrestling event made available to the public via pay per view (following in the footsteps of the NWA's Starrcade in mainstream America), the ambition of seasoning a professional wrestling event with Hollywood glamour and Americana rock 'n' roll set WrestleMania I as a clear statement of intent from McMahon.
By now, nearly 35 years later, most wrestling fans will know the familiar beats of the event – Hogan teaming with Mr T to oust Rowdy Roddy Piper and Paul Orndorff, Andre slamming Big John Studd to claim the $15,000 Body Slam Challenge prize, the Iron Sheik and Nikolai Volkoff drumming up that typical '80s xenophobic heel heat, and '80s pop rock sensation Cyndi Lauper accompanying Wendi Richter to the ring for her victory in the penultimate match on the card.
Those are all the familiar memories that are evoked when we think of the very first WrestleMania, but what are the little nuggets of gold that you're forgetting, those details forgotten in the annals of wrestling folklore? In the run-up to this year's extravaganza, here's a rundown of 10 things you may have forgotten about the first ever WrestleMania.